The Pulze of Online Payment
PulzePay is a simple and secure payment gateway aims to move fast and grow steadily with your business.
PulzePay™ is a simple and secure way to interface with our billing system using asynchronous network calls. We strive for a Faster, Safer & Easier way to make online purchase.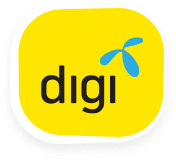 Elite Mobile Global Sdn Bhd
Tel : +603-2201 6768
Address:
A-6-4, North Point, Mid Valley City,
No 1, Medan Syed Putra Utara,
59200 Midvalley City,
Kuala Lumpur, Malaysia
Elite Mobile specializes in Bulk Messaging, Content Provisioning and Mobile Content Development. Our array of cutting-edge propriety solutions will help you bridge business boundaries and transform your mobile and wireless experience, creating limitless possibilities.
Elite Mobile's technology, automation, and human resource quality that is constantly adapting to the changes in the ubiquitous society and mobile user community.
We offer reliable, adaptable and quick-to-deploy technological solutions and total commitment to our customers. Our unmatched solutions add value, drive brand loyalty and help you build a deeper understanding of your customers. Our modular management system keeps a tab on the entire life-cycle of the mobile development effort to ensure maximum returns on investment and reduction in cost.
Elite Mobile Global is actively involve in participation of mobile related industry matters with various government bodies and agencies, telcos and other relevant parties. We are also one of the council member of Malaysia Mobile Technology Association (MMTA).